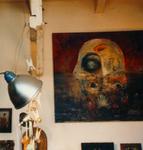 Sink or Swim
Rising Up From The Sea Or Sinking, For Philip Guston. Red Interior, a sibling of this painting, is mentioned and critiqued by Harry Roche in comments on last image on last page. To comment or read comments, just click on images.
Date: 02/12/2004
Views: 525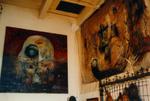 Sink or Swim with Timepiece
Text of Love Song of J.Alfred Prufrock, by T.S. Eliot imbedded in collaged painting on right, In The Room The Women Come and Go... and quotations from my union organizing days at SD&A, in of all places, The Wall Street Journal. Seems appropriate to po
Date: 02/12/2004
Views: 448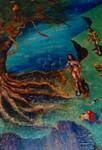 Adam and Eve in Santa Monica
Without Knowledge of Good, How can One Hope or Aspire to More, Without Knowledge That Evil Exists, How Can One Fight Against Evil? In this story only God can be blamed, for presenting Adam and Eve with both the possibility of and the stricture against kno
Date: 02/12/2004
Views: 552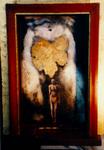 Adam and Eve in His Garden
Adam and Eve of The Voyeur and The Figleaf.....owned by Noelle Gillies and Robert Brown, San Jose
Date: 02/12/2004
Views: 423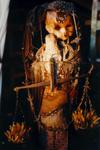 Middle Sister---Justice
For Bruce Conner, R.I.P.,... The Accumulation of Terror and Peace... and as a bonus: a review of artist's work from Mark Van Proyan in ArtWeek, from her show at Fobbo Gallery, S.F., a little while back.
Date: 02/12/2004
Views: 610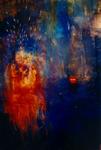 Adam and Eve I
Adam and Eve in the Garden of Eden/ Blog For Choice Day/Naral.com/click on image and scroll down
Date: 02/12/2004
Views: 538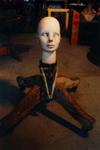 Insight I
Insight I, an excert from book/catalog Insomnia (Awakening), written by me, published by Meridian PressWorks, 2004, for exhibition Insomnia (Awakening), at Pro Arts Gallery, 2004.
Date: 02/12/2004
Views: 429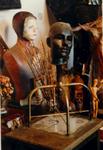 A Head of Her Time -Cassandra--- with Angel Face
Cassandra, A Head of Her Time...standing in for Insight II, for excert from Insomnia (Awakening), and a small review from Michele French writing for Chico Enterprise/Record about the sculpture in the background, Angel Face, owned by Dani Cheit, Kensington
Date: 02/12/2004
Views: 463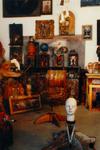 Studio installation 1
Dutch Boy or Dutchboy # 37, sometimes it was called the Dutch Girl, since there were so many of us, none of us Dutch, although I had lived in Amsterdam..... Please click on image to read review of work by Tessa Springer, originally written for 510 Magazin
Date: 02/12/2004
Views: 457